Posted by
Cuckoldress
on Nov 11, 2018 in
Cuckold
|
Comments Off on All Virtual Sex is Cuckolding
Here at Cuckoldress, I will launch another theory about how prevalent cuckolding is within male sexual behavior. My theory is that all virtual sex with women on the internet is cuckolding. Why? Because while you are having cam or phone sex with these virtual vixens, in their real lives they are having sex with other men. You will not experience these women in the flesh, only fantasy. You can and will fantasize about the women on WickedWebcamSites.com, fantasize about them being your girlfriend or wife, even though they are having sex with other men. In fact, you will get excited that these cockteases are fucking other men. Webcam wenches vicariously reject you in cuckold fashion.
However, don't despair, because virtual cuckolding serves a biological and sexual purpose! The purpose is to keep you hornier than ever. Studies have shown that you cuckolds produce more sperm in an attempt to compete with rival males, sperm that is rejected. However, the benefit to cucks is that you experience stronger orgasms due to having more sperm, so the cuckolding masturbation and excitation cycle continues. And virtual cuckolding serves a financial domination purpose, these cam and phone seductresses want to keep you so horny that you keep coming back to pay for more virtual sex.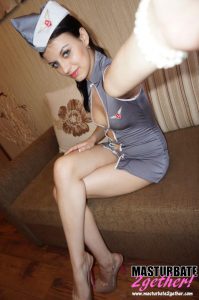 Here is a Wicked Cam Girl from Chaturbate who features free phone sex chat in addition to cam shows. She also likes to dress in costumes for hot cosplay scenarios such as playing a flight attendant who teases her first class passengers. Role playing is another way to experience virtual cuckolding.